Shared Education with St Teresa's Nursery School
Shared Education with St Teresa's Nursery School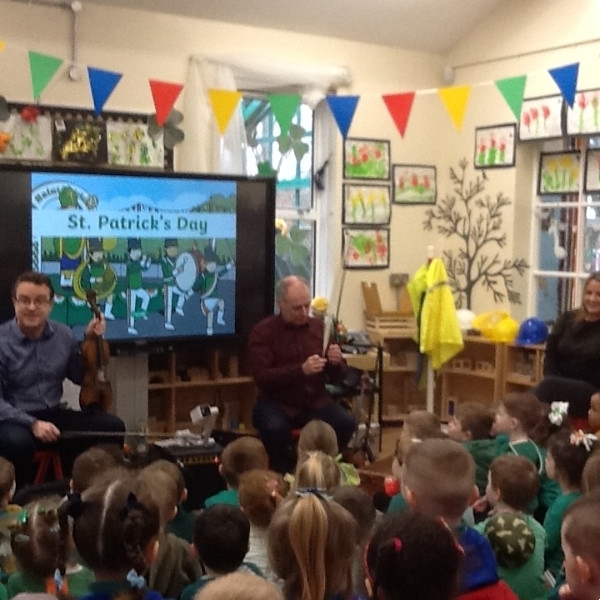 We have received funding for our Shared Education project from European Union's PEACE IV Programme and managed by the Special EU Programmes Body (SEUPB). 'Sharing From The Start' involves early years settings throughout Northern Ireland and the Southern Border counties forming cross-community partnerships, and the children taking part in joint curricular classes, improving educational outcomes and promoting good relations.
We are delighted to be joining Mrs Evans and her team from St Teresa's Nursery School, Bearnagh Glen. We aim to share our educational journey. Staff will receive training and Principals will be mentored from a Senior Early Years Specialist. This is a fantastic opportunity for all involved – children, staff, parents and local communities.
When you visit our nursery, please look at our Shared Education wall, or look for updates on our website.
Shaftesbury Nursery School, 23-25 Percy Street, Belfast, BT132HS | Tel: 028 90 321903